How do I add a line item to a quote?
---
You can add a line item to a quote as long as it is still open. If it is approved, you may have to resubmit it for approval based on the rules for your company.
First, you must locate the open quote from the Proposals/Quote page and click the View icon to view the proposal. Then, click the Quote tab to view the quote.
Click the Add Line Item button to open the Select a Product page.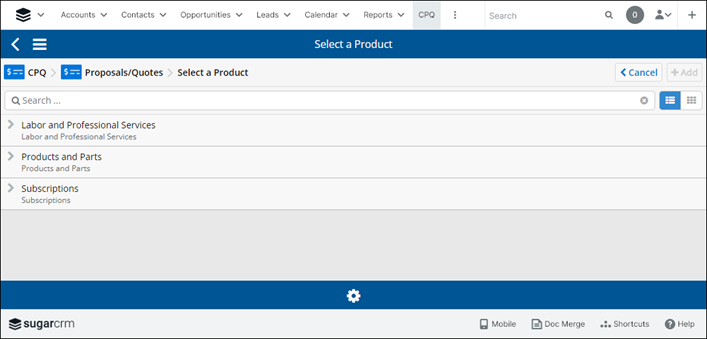 You can either navigate the Product Categories menus to locate the desired product, or enter its name into the Search field and press ENTER. Click the item to highlight it, and click the Add button.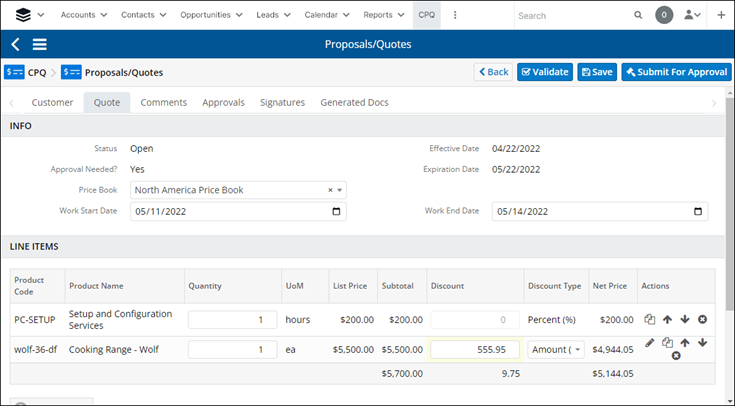 The item is added to the Quote. You can specify the quantity for each item, and any applicable discounts for each line item in the quote, as needed.
---
Was this article helpful?
---
What's Next