Filtering allows you to limit the entries on your MobileForce tables to display only those entries that match your criteria. This article describes how to combine and nest filtering options as well as describe all of the available operators in the filtering window.
Filter Groups
If needed you can create groups of filtering rules that you can then apply global boolean (AND/OR) operations to.
Example:
For example, you can create a filter that allows you to view proposals with a status of Pending Approval, as well as proposals with a status of Declined that have been updated in the past 30 days.
Filter groups require planning to ensure you get the desired results.
The initial set of Filter rules are considered your initial Filter Group. To create a second group, click the Filter Group button, and specify the rules for that group. MobileForce does not limit the number of groups you can create, or the level of nesting that you configure.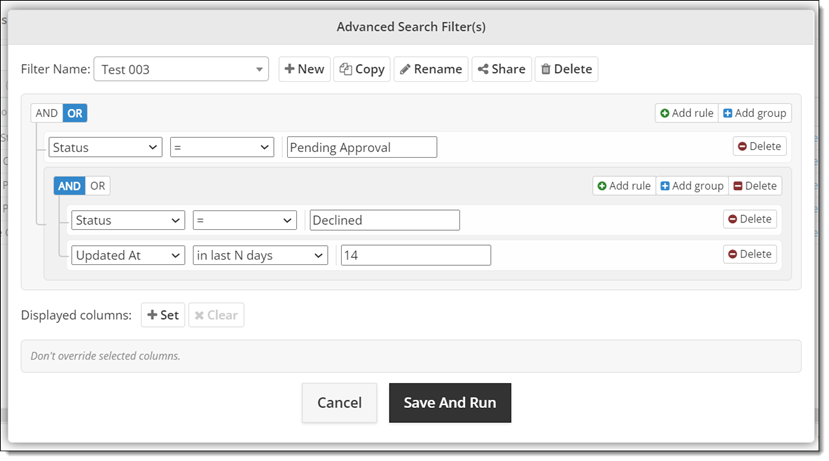 List of Filter Operations
---
Was this article helpful?
---
What's Next