Share feedback
Thanks for sharing your feedback!
Using the Contacts page in Mobileforce FSM, you can create new CRM contacts, as well as edit and review existing ones, within the Mobileforce FSM application. Since the Contacts table is a part of your CRM, any updates that you make to Contacts from the Mobileforce FSM Contacts page are saved to your organization's CRM contacts table.
For specific details about Contacts, please review the documentation for your organization's CRM.
To access the Contacts table, select Contacts from the Field Service menu.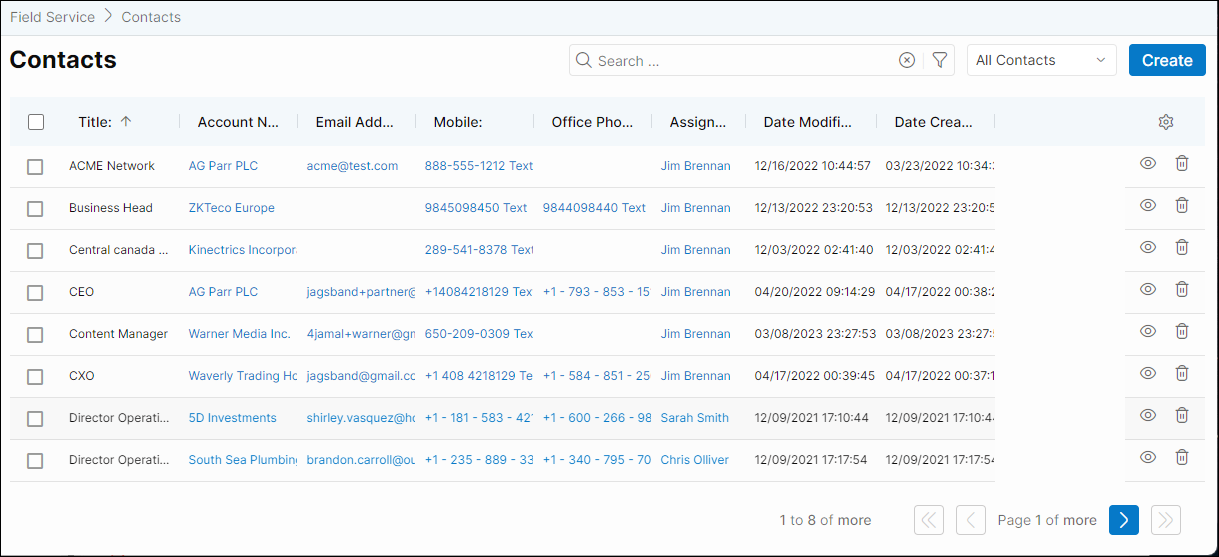 From here you can:
Click the button to create a new CRM contact.
Click the button to review an existing CRM contact.
Filter the table to show only the results you need. For more information, see Filtering Tables.
Creating a new CRM Contact
Clicking the

button allows you to create a new CRM Contact object.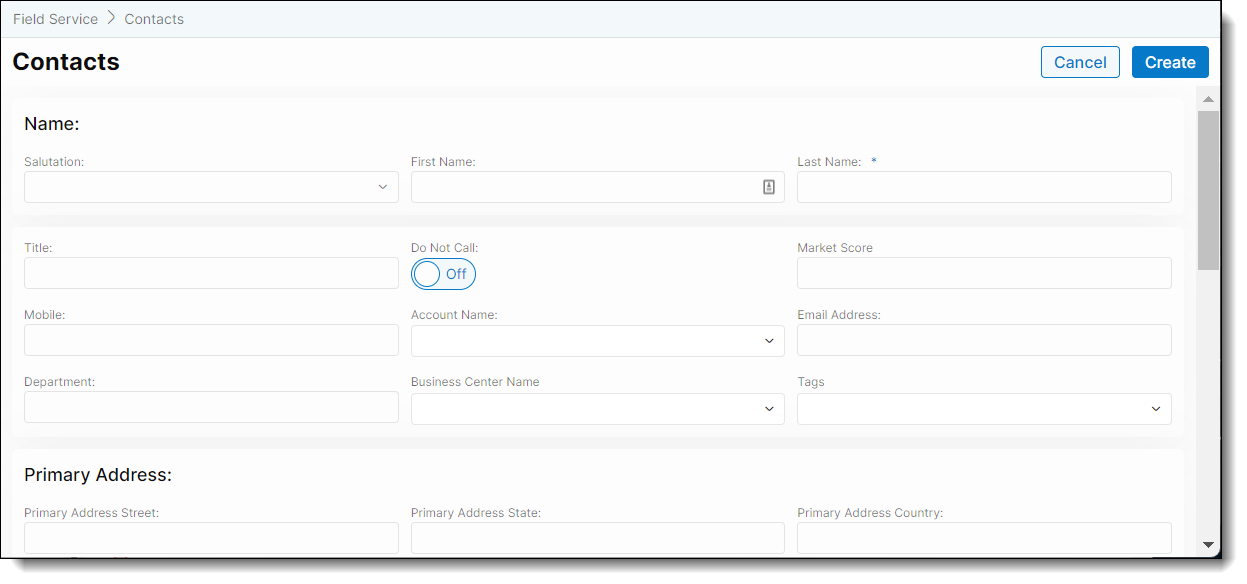 Enter the information for the contact and click

.
Note:
For more information about the Contact fields, consult your source CRM documentation.
Reviewing and Editing a CRM Contact
When you click the

button to review an existing CRM Contact, and potentially update it. Mobileforce displays the account as well as any associated objects in tabular format.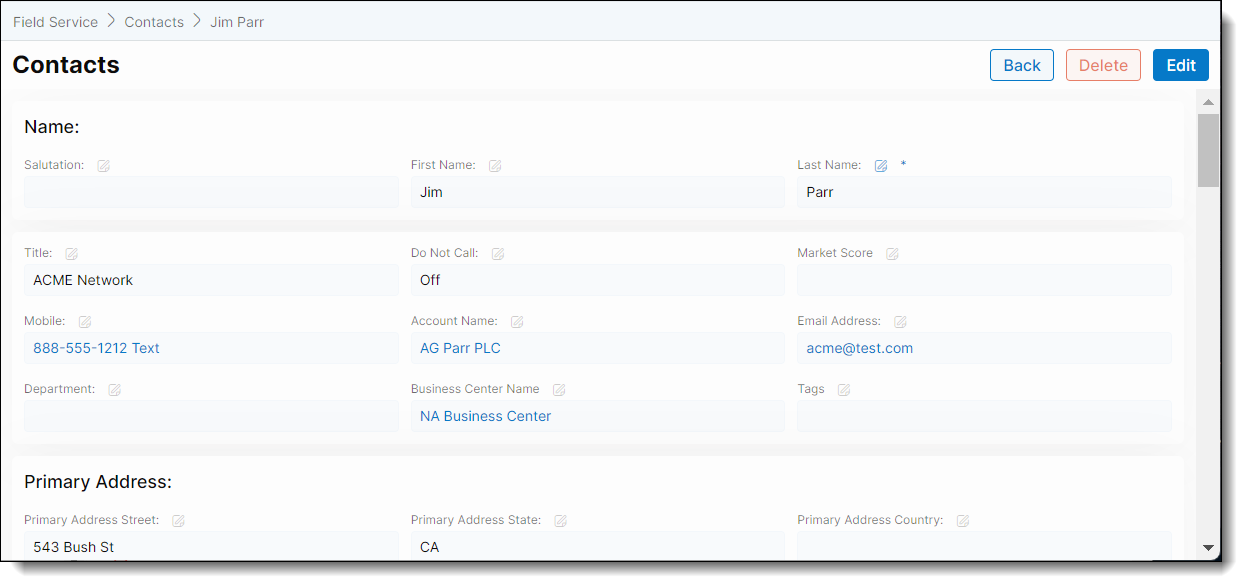 To edit the contact, click the button.
To edit an individual field for the contact, click the button for the field and then update it.
Additionally, the following subtables are displayed on the page, listing the CRM objects associated with the contact. Which subtables are available within a Contacts object depends on your CRM.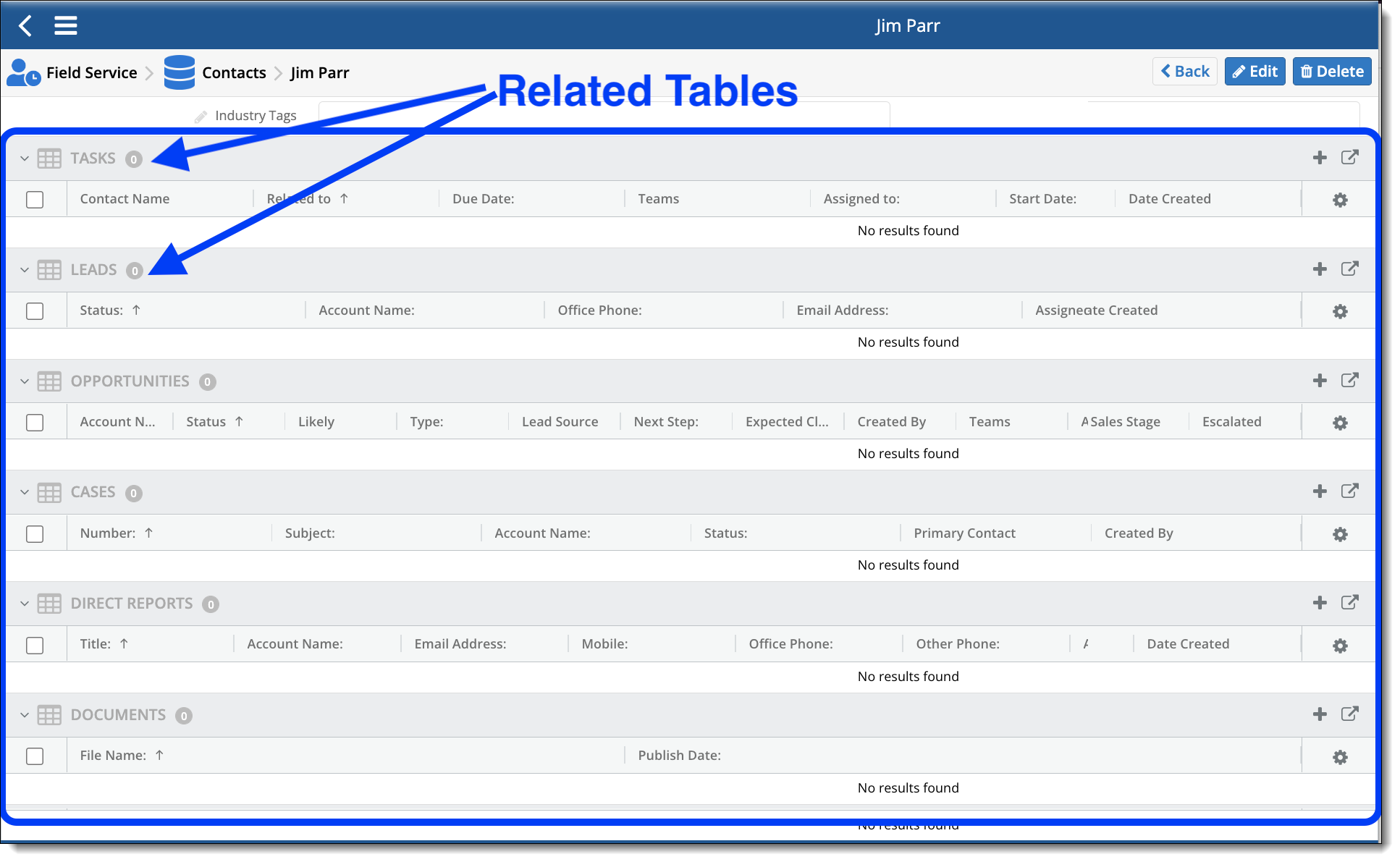 ---
Was this article helpful?
---
What's Next