Defining and Managing User Schedules
---
Share feedback
Thanks for sharing your feedback!
User Schedules allow Admins to define work schedules in Mobileforce FSM that mirror the existing schedules for the technicians or other field service employees in your organization.
Example:
A company that dispatches EMTs on a 24-hour a day schedule, would create a new schedule for each shift.
Where as an IT staffing company may only create two user schedules, one for scheduled weekday work and one for emergency weekend work.
Once Admins have defined the schedules, they can assign them to any Mobileforce User profile. For more information, see Creating and Managing Mobileforce Users
From the Field Service Setup page, click User Schedules.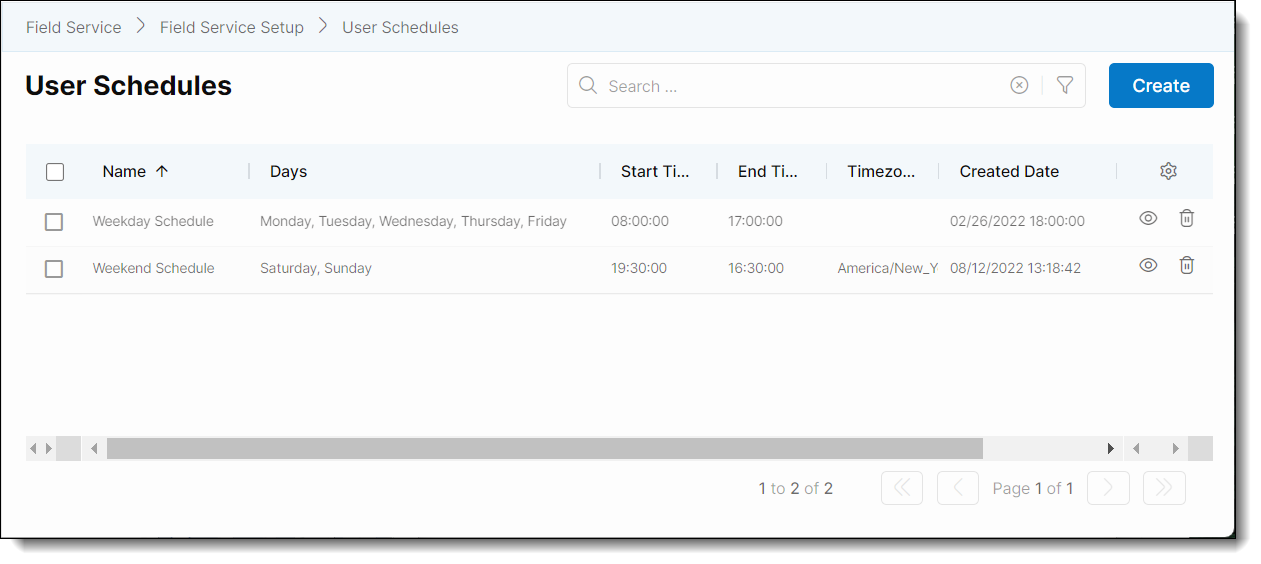 From here you can:
Click the button to create a new schedule.
Click the button for an exisitng schedule to edit it.
Create a new schedule
To create a new profile, click the

button.

Enter a name for the schedule, and then change the desired values:
Click the Days field and individually select the days when the schedule applies.
Click the Start Time and End Time fields to specify the time window for the schedule.
Click the Timezone and select the primary timezone for the schedule.
When finished, click

to save the schedule.
Review or edit an existing schedule
To change an existing skill, first click the

button to open the schedule page.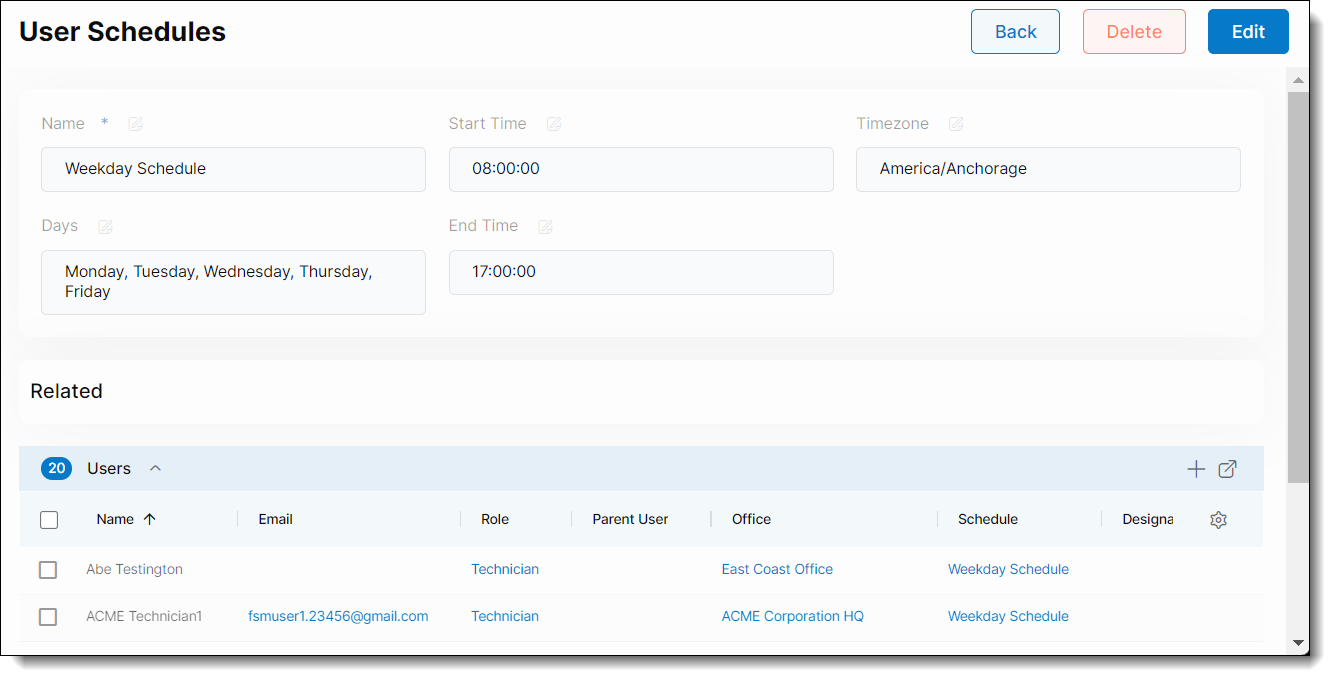 The page lists the name of the skill and the following related subtables:
From this page you can do the following:
To edit the selected skill, click the button.
For the related Mobileforce FSM objects, you can do the following:
To create a new related object (for example, User), click the button.
To edit one of the related users, click the field and the user profile opens.
To open the table for the related object type, click the button.
---
Was this article helpful?
---
What's Next