Share feedback
Thanks for sharing your feedback!
The XML tab of the Product UI Layout page, allows admins to edit the xml used to render the UI layout.
Best Practice:
Mobileforce recommends that only Admins who are proficient with XML edit the code in the XML editor to update their UI layout.
Additionally, Mobileforce recommends that Admins create a copy of the desired layout before modifying the code.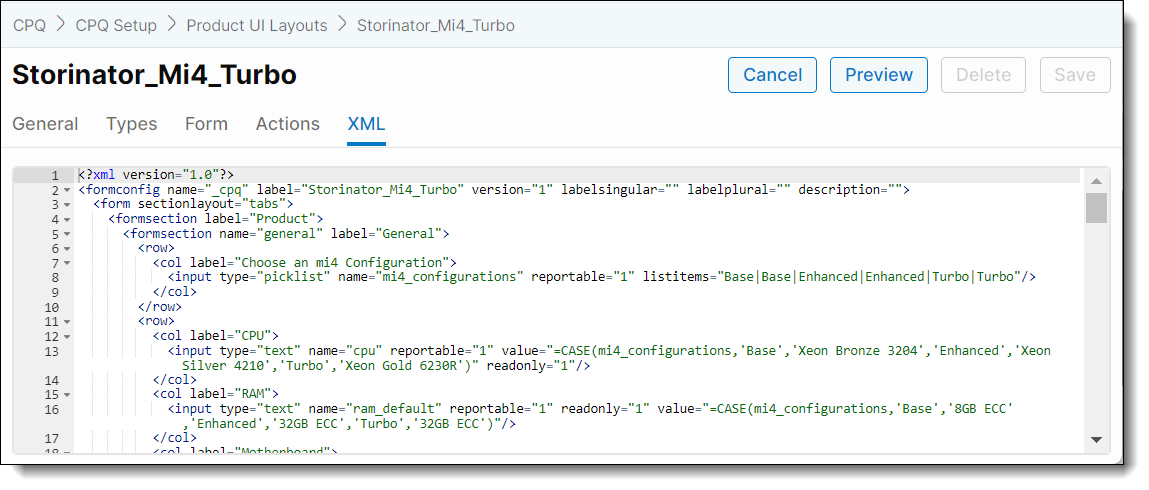 Note:
Admins can also export the layout as an XML file to their local machine, so they can edit the code using an XML editor. The code can then be copy-pasted to the XML tab. For more information, see Import and Export Layout Files.
Admins can scroll through the XML code and edit it as needed. When finished click the Save button. If the code is invalid an error message is displayed.
To view the layout, you can click the Preview button once the code has been saved.
---
Was this article helpful?
---
What's Next