How do I create a contact in Mobileforce FSM?
---
To create a new contact in Mobileforce FSM that will be uploaded to your source CRM, do the following.
To access the Accounts table, select Contacts from the Field Service menu to access the Contacts table.
Click the

button to create a new CRM contact.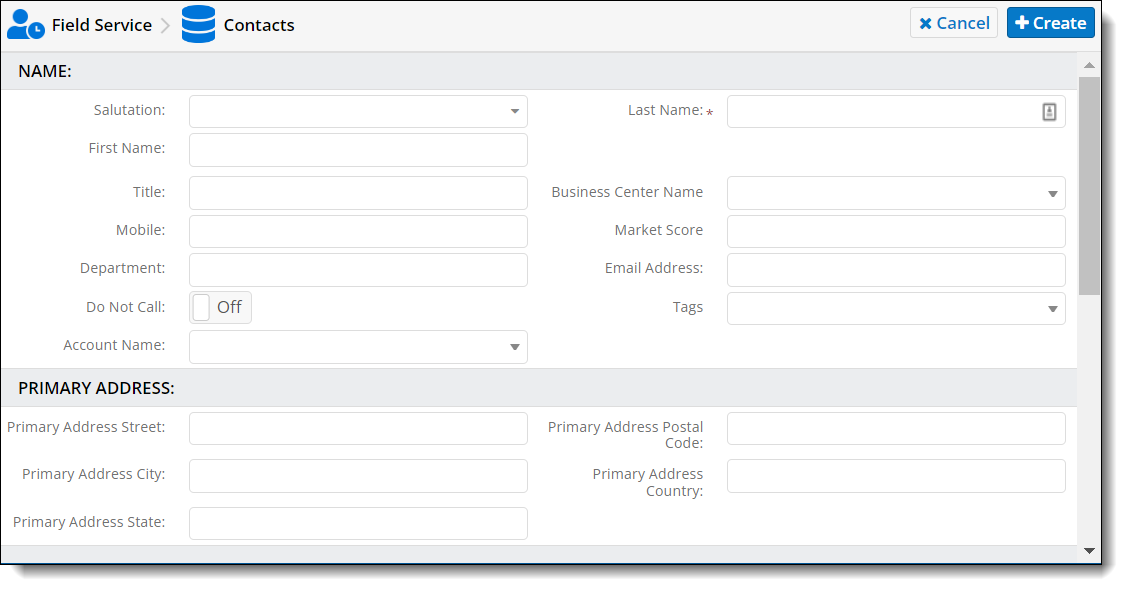 Enter the information for the contact and click

.
---
Was this article helpful?
---
What's Next