From the Schedule & Dispatch page, click the Smart Route button. Mobileforce opens the Smart Route popup window.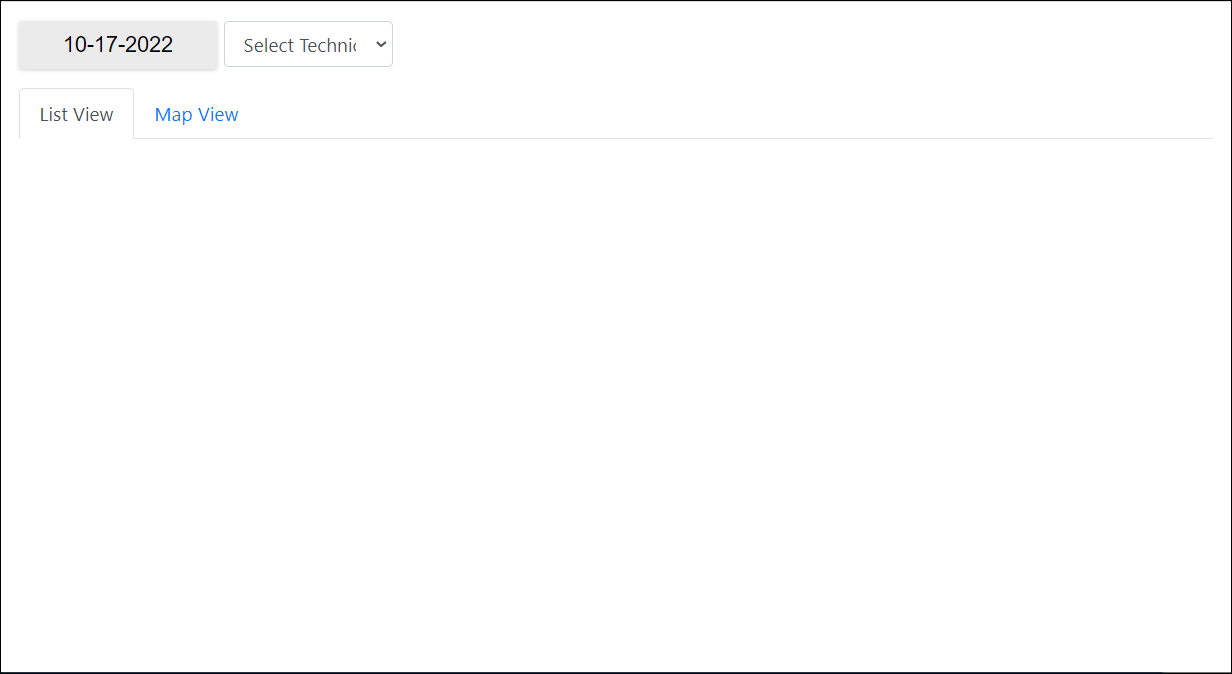 By default, today's date is selected. Click the date to change it from the calendar drop-down.
Click the Select Technician dropdown and select the technician whose schedule you want to review.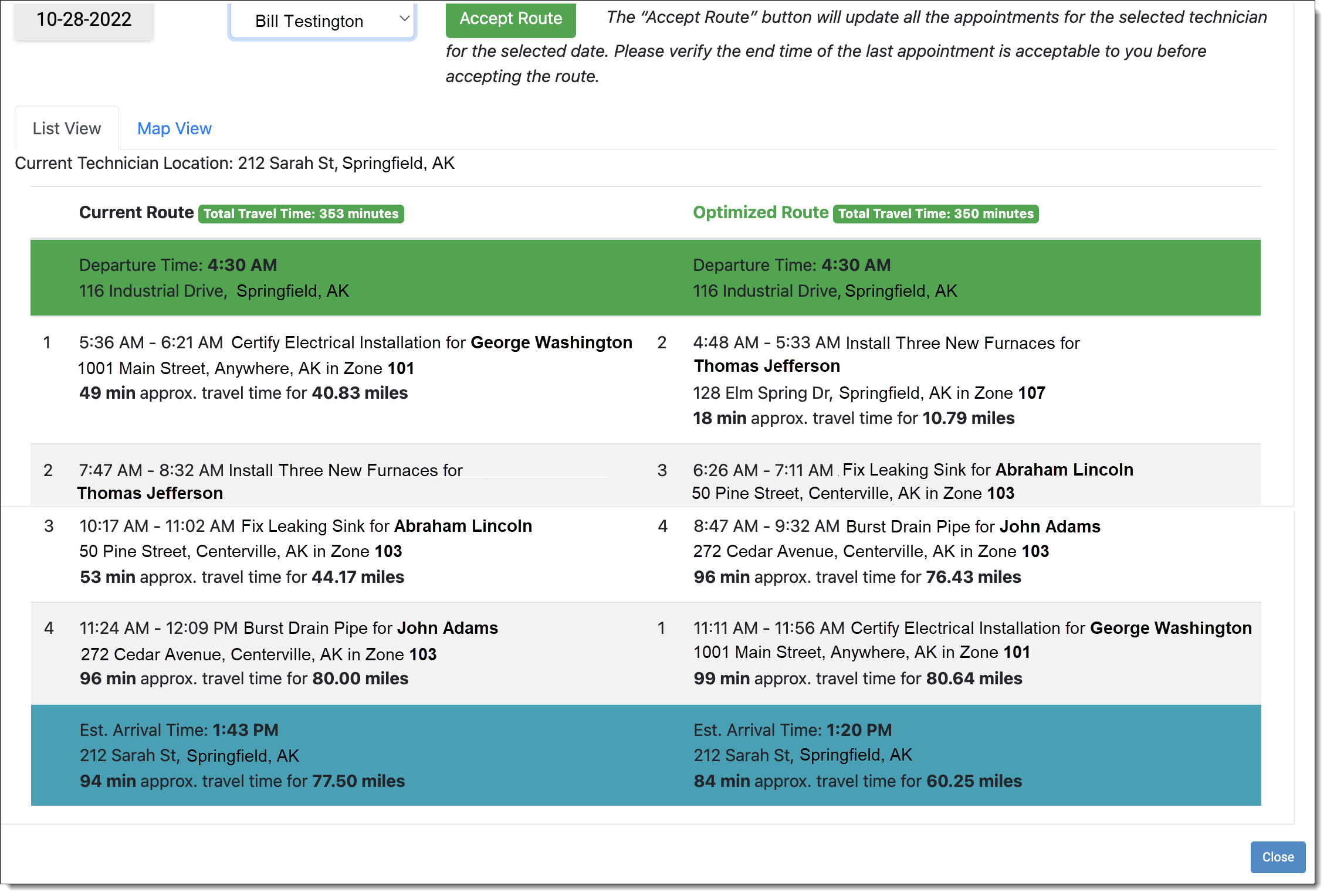 Note:

By default, the Smart Route window displays routes in List View, where tasks are listed in a tabular view. Click Map View to view scheduled tasks on the map.
Mobileforce FSM takes the input of the technician and date and provides a list of appointments, potentially rearranged to optimize client time and minimize travel time.
Additionally the currently scheduled route is shown in the same window, so the dispatcher can compare the two routes.

Note:

For your convenience, each leg of the original route is sequentially numbered, so you can better review how Smart Route has sorted the appointments in the Optimized Route.
Click Accept Route to rearrange the technician's appointments as suggested.
---
Was this article helpful?
---
What's Next