Share feedback
Thanks for sharing your feedback!
Technicians in the field can review their assigned Service Tasks using the Mobileforce FSM mobile app. This allows technicians to have increased visibility into their work when they are away from their office location, whether at a client site or before they get there.
To view your service tasks using the Mobileforce app, open the Mobileforce FSM using the mobile app and select Service Tasks.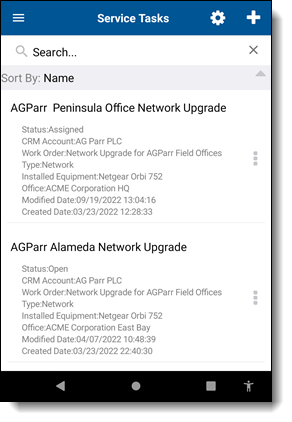 Scroll down the list to review your assigned service tasks. To view more details about a service task, and potentially edit it, you can select it.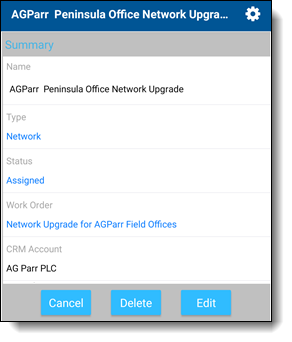 You can scroll the Mobileforce FMS app to review the details of the service task, including:
Location Information
Contact Information
Scheduling Information
Payment Information
For more information about these settings, see Creating and Editing Service Tasks
Editing Service Tasks
Click the Edit button to update details regarding the service task. For example, when you have finished the service task, you can change the status from Open to Completed.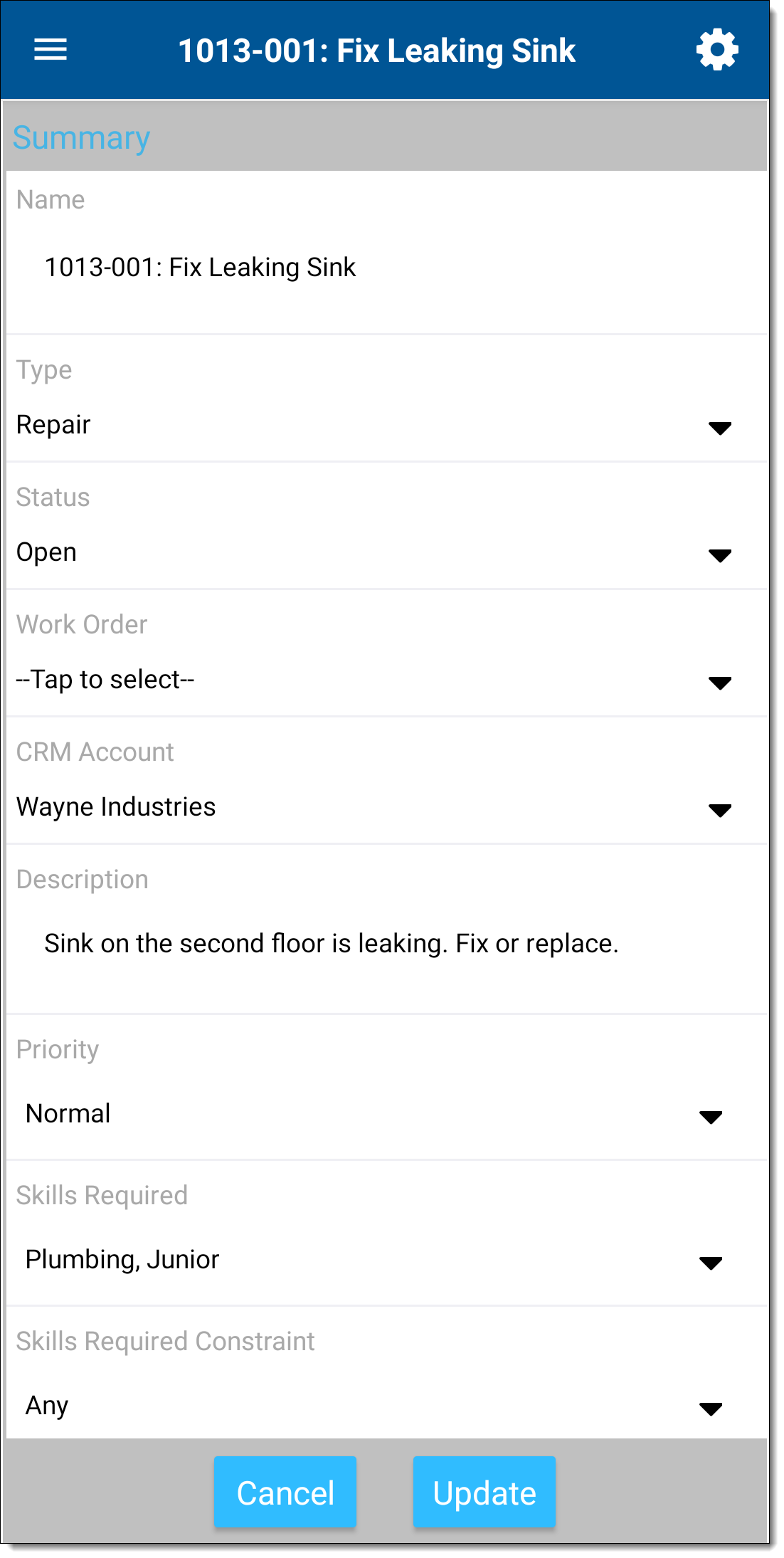 Update the desired service task fields, as needed. When finished, click Update.
For more information about editing service tasks, see Creating and Managing Service Tasks.
Reviewing Service Task Objects
Additionally you can review the following Mobileforce FSM objects associated with the service task.
---
Was this article helpful?
---
What's Next