Share feedback
Thanks for sharing your feedback!
Mobileforce CPQ is a software application that integrates with your existing CRM software. You can access the CPQ application through an existing CRM module (such as an Opportunity) or by directly accessing the CPQ application.
Note
Mobileforce CPQ is designed to be a seamless integration with your existing CRM. For that reason, some instructions on accessing the CPQ application are unique to supported CRM software.
Directly Accessing Mobileforce CPQ
All supported CRM applications allows you to directly interact with Mobileforce CPQ. The processes are described below.
Modifying SugarCRM
You can directly access the Mobileforce CPQ module from the More Modules button (highlighted in teal) from the SugarCRM toolbar. When installed, the CPQ module is listed as the last module by default (highlighted in yellow).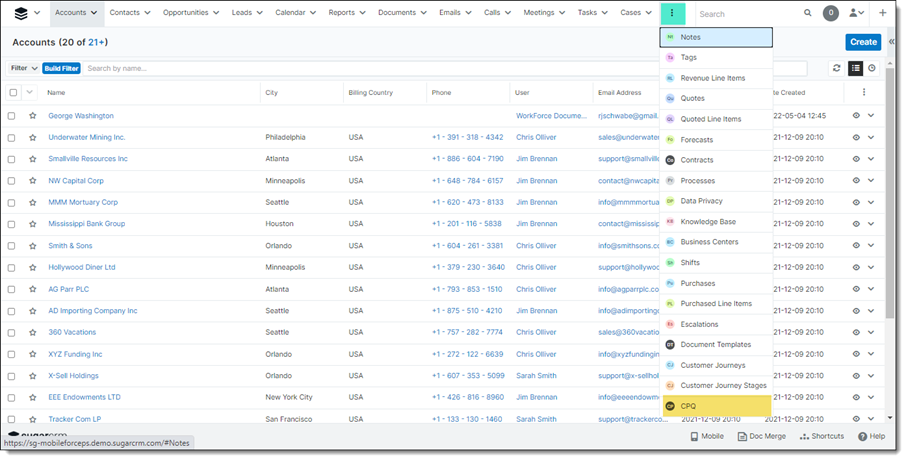 If you want to configure the SugarCRM navigation bar to better prioritize the CPQ module, you can configure it using your user preferences, where you can select which modules you want to display, as well as the order they appear in the navigation bar. For more information, refer to the SugarCRM Getting Started documentation.
Viewing the CPQ Module
When you click the CPQ button, the CPQ main menu is displayed.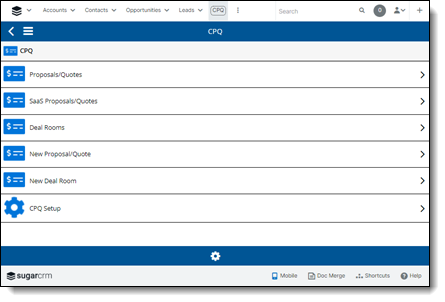 From here you can do the following actions:
Accessing CPQ from a Module
Many of the supported CRM applications allow you to create a proposal directly from an existing (native) module. For example, in SugarCRM, you can create a proposal from an Opportunity by clicking the CPQ button and selecting Create.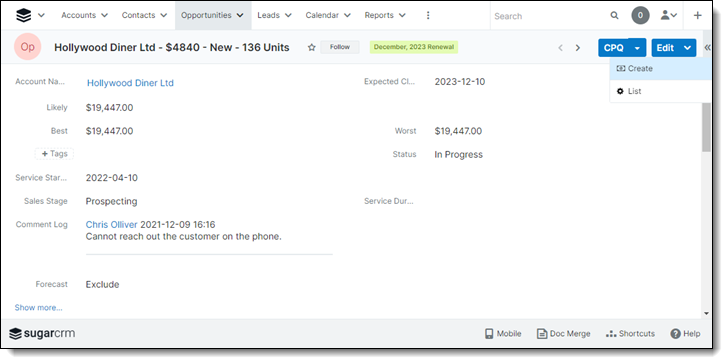 Mobileforce CPQ opens the CPQ module and creates a Proposal, populating it with the information from the specified Opportunity.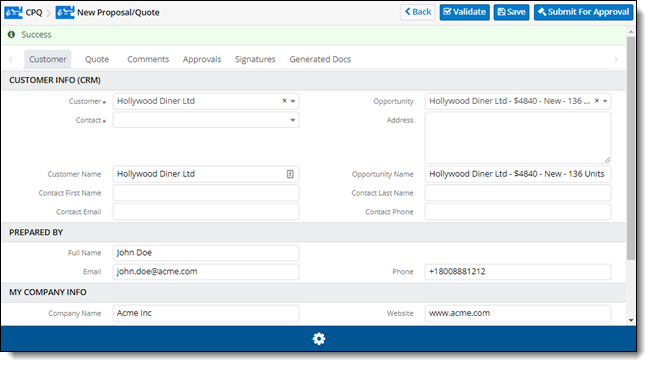 ---
Was this article helpful?
---
What's Next