Share feedback
Thanks for sharing your feedback!
The Mobileforce FSM Service Tasks page lists all of your generated service tasks. The page lists all tasks in tabular format displaying the account and opportunity names, status, and update information, by default.
To access the Service Tasks page, open the FSM module, and from the FSM page select Service Tasks,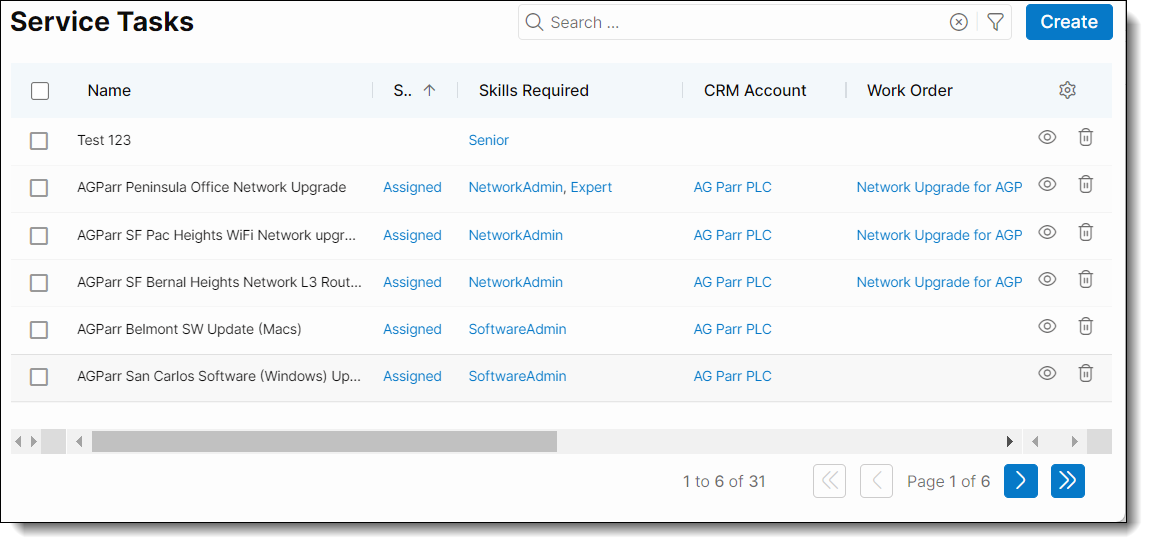 By default, the tasks are listed from newest to oldest, based on name.
Service Task Status
The Status column indicates the current condition of the service task in its lifecycle (for example, Open, Assigned and Completed
Note:
Any service tasks with a status of Completed are not displayed on the Schedule and Dispatch page.
Navigating the Service Task page
The Service Tasks page is dynamic, adapting the number of proposals displayed based on the size of the browser window. If not all of your tasks are visible on the screen, use the navigation buttons at the bottom.
From this page, the Mobileforce FSM application allows you to do the following:
---
Was this article helpful?
---
What's Next